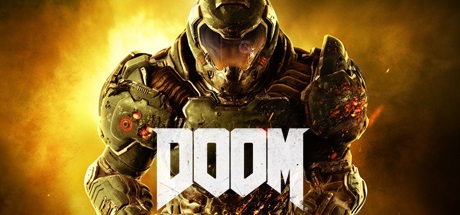 DOOM pioneered fundamental changes in game design and mechanics back in 1993, it was a world-wide phenomenon which propelled to fame iconic figures like John Carmack and John Romero…
23 years later, id Software now belongs to Zenimax, all the original founders are gone but it didn't prevent the team at id from showing all its talent by delivering a great game.
The new DOOM is a perfect addition to the franchise, using the new id Tech 6 engine where ex-Crytek Tiago Sousa now assumes the role of lead renderer programmer after John Carmack's departure.
Historically id Software is known for open-sourcing their engines after a few years, which often leads to nice remakes and breakdowns. Whether this will stand true with id Tech 6 remains to be seen but we don't necessarily need the source code to appreciate the nice graphics techniques implemented in the engine.
How a Frame is Rendered
We'll examine the scene below where the player attacks a Gore Nest defended by some Possessed enemies, right after obtaining the Praetor Suit at the beginning of the game.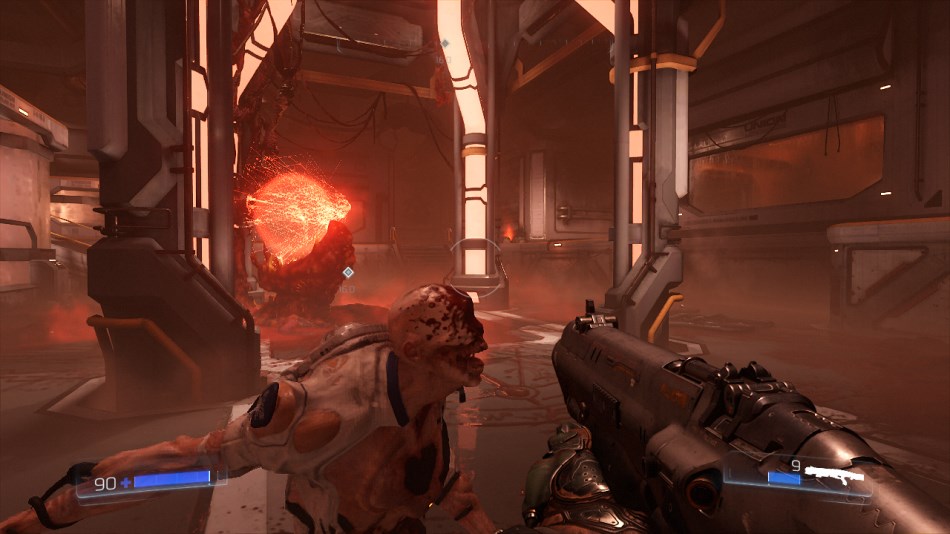 Unlike most Windows games released these days, DOOM doesn't use Direct3D but offers an OpenGL and Vulkan backend.
Vulkan being the new hot thing and Baldur Karlsson having recently added support for it in RenderDoc, it was hard resisting picking into DOOM internals. The following observations are based on the game running with Vulkan on a GTX 980 with all the settings on Ultra, some are guesses others are taken from the Siggraph presentation by Tiago Sousa and Jean Geffroy.
Mega-Texture Update
First step is the Mega-Texture update, a technique already present in id Tech 5 used in RAGE and now also used in DOOM.
To give a very basic explanation, the idea is that a few huge textures (16k x 8k in DOOM) are allocated on the GPU memory, each of these being a collection of 128x128 tiles.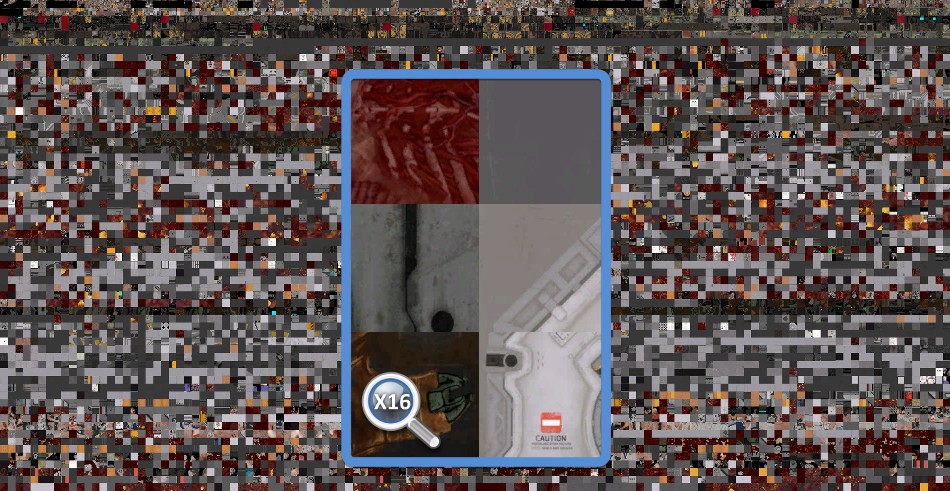 All these tiles are supposed to represent the ideal set of actual textures at the good mipmap level which will be needed by the pixel shaders later to render the particular scene you're looking at.
When the pixel shader reads from a "virtual texture" it simply ends up reading from some of these 128x128 physical tiles.
Of course depending on where the player is looking at, this set is going to change: new models will appear on screen, referencing other virtual textures, new tiles must be streamed in, old ones streamed out…
So at the beginning of a frame, DOOM updates a few tiles through vkCmdCopyBufferToImage to bring some actual texture data into the GPU memory.
More information about Mega-Textures here and here.
Shadow Map Atlas
For each light casting a shadow, a unique depth map is generated and saved into one tile of a giant 8k x 8k texture atlas. However not every single depth map is calculated at every frame: DOOM heavily re-uses the result of the previous frame and regenerates only the depth maps which need to be updated.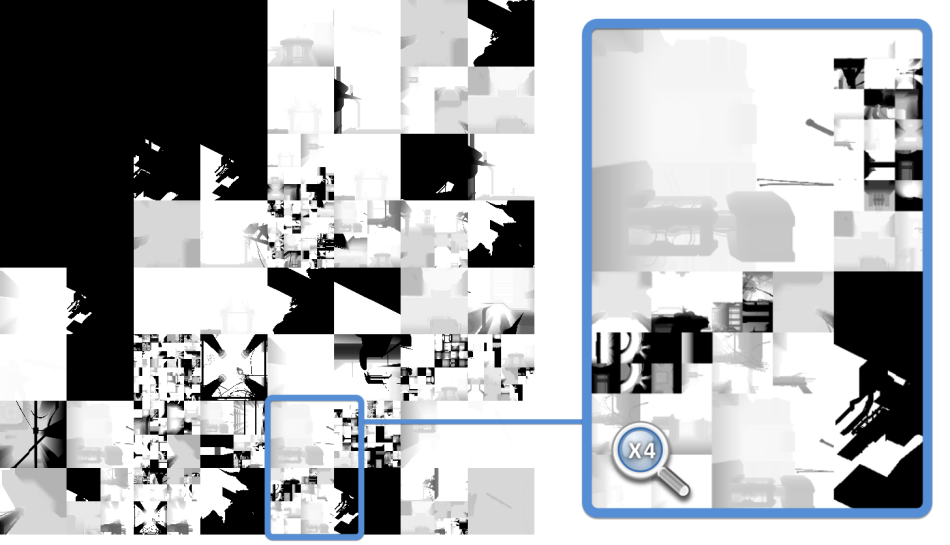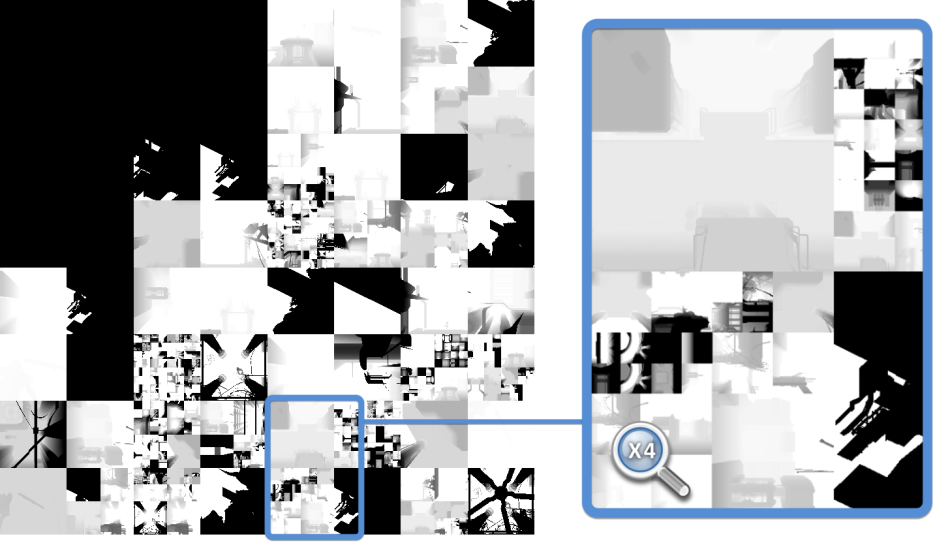 When a light is static and casts shadows only on static objects it makes sense to simply keep its depth map as-is instead of doing unnecessary re-calculation. If some enemy is moving under the light though, the depth map must be generated again.
Depth map sizes can vary depending on the light distance from the camera, also re-generated depth maps don't necessarily stay inside the same tile within the atlas.
DOOM has specific optimizations like caching the static portion of a depth map, computing then only the dynamic meshes projection and compositing the results.