Post Processing Effects
Post-effects are performed once the scene has been rendered, to enhance, fix artifacts, change the mood…
We saw in Part 1 how a few post-effects were applied, like bloom, anti-aliasing or tone-mapping. But there are several other effects used in GTA V.
Lens Flares & Light Streaks
When the light goes through a real-world lens, the scattering and internal reflections sometimes cause artifacts.
What I call "lens flares" here is a collection of bright spots along the axis defined by a bright light source and the center of the screen. There are also "light streaks" which are rays originating from the light source. These artifacts are very common in movies, when they are added to a game frame they can give a kind of "cinematic" feeling.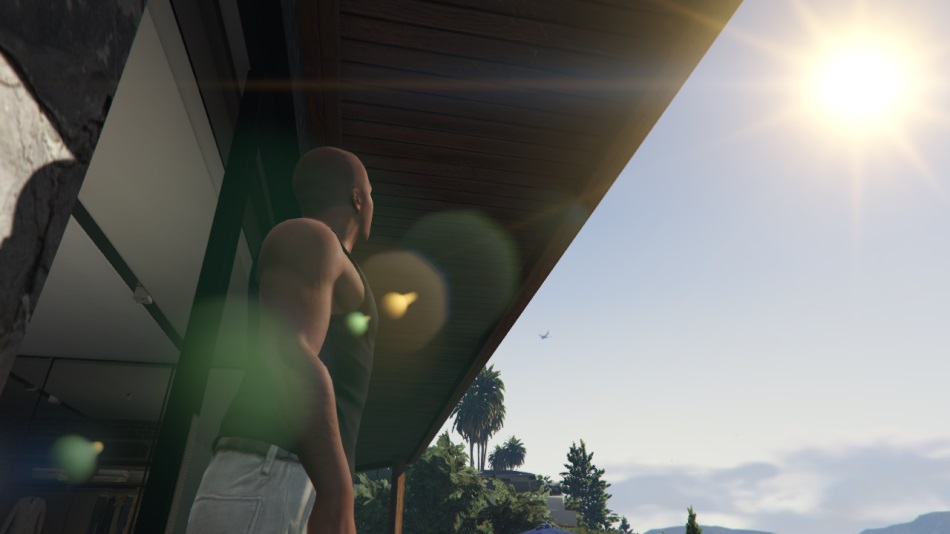 There are usually 2 ways to render such artifacts:
image-based: extracting the brightest areas, duplicating and deforming them. Works for any number of bright light sources.
sprite-based: adding textured-sprites and managing their positions manually. Each light source must be handled separately but artists can have more control over the artifact shape, color, intensity…
GTA V actually uses both techniques: the image-based approach is used to add a subtle blue halo at the bottom-left corner of the image, it's actually a symmetric of the bright-pass buffer. But the most visible artifacts in this scene result from the sprite-based approach, it is applied for the sun only. First, light streaks are added by rendering 12 rotated quads centered around the sun. Then for the lens flares, 70 sprites are drawn along the axis "sun – screen center". Artifacts come closer to each other as the camera points towards the sun.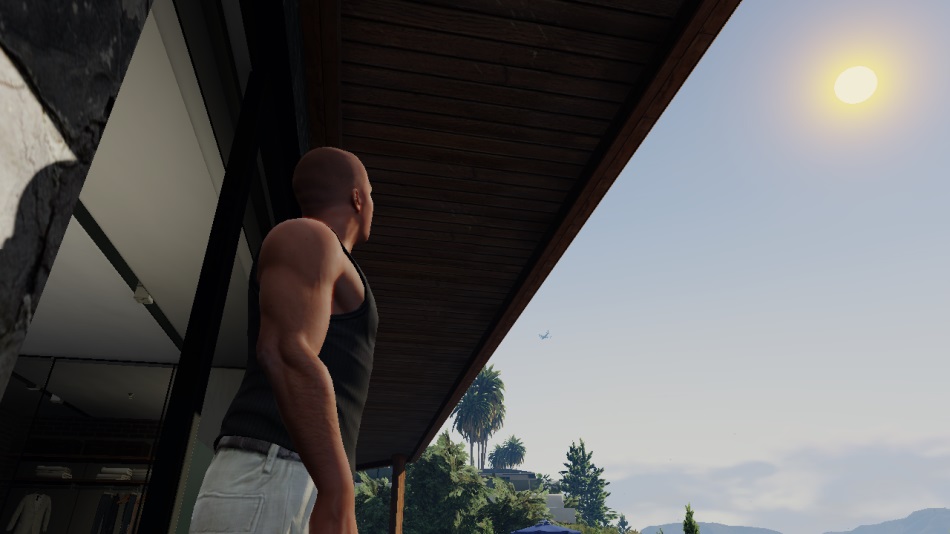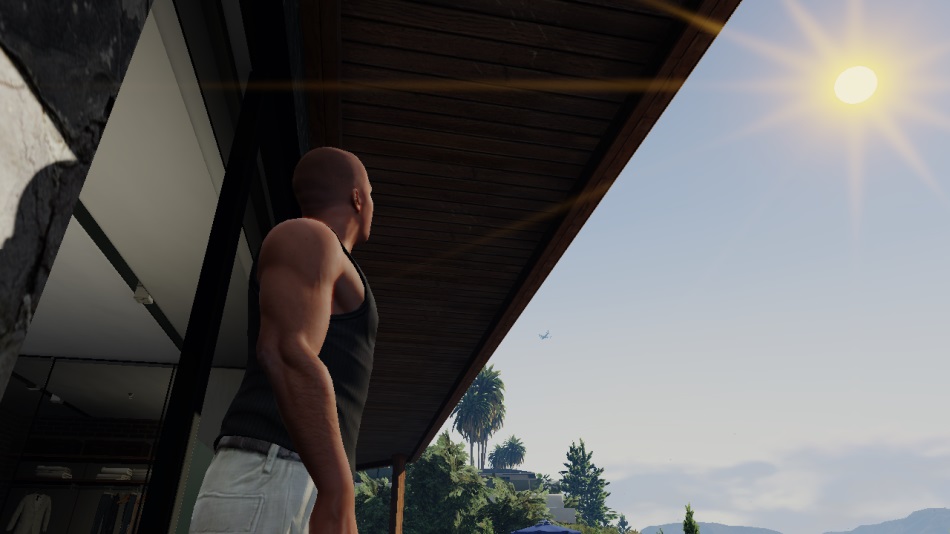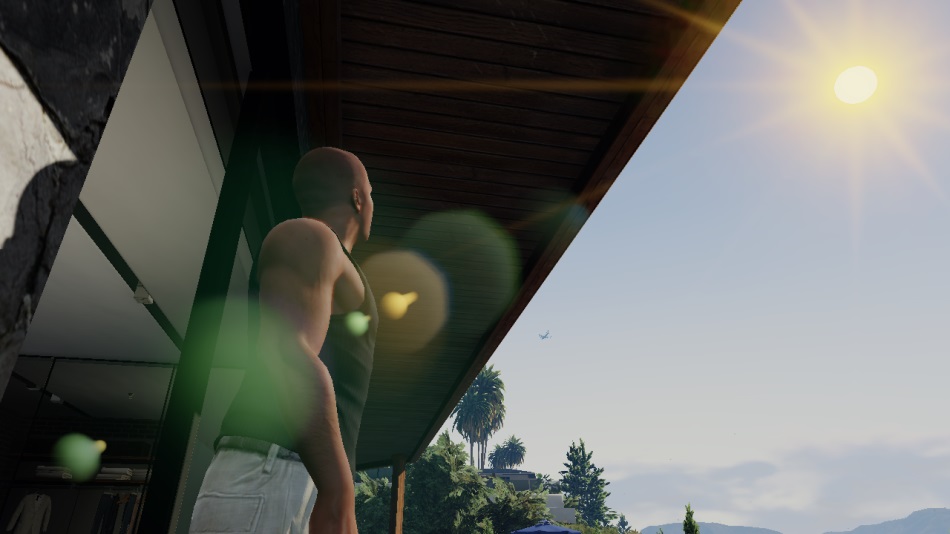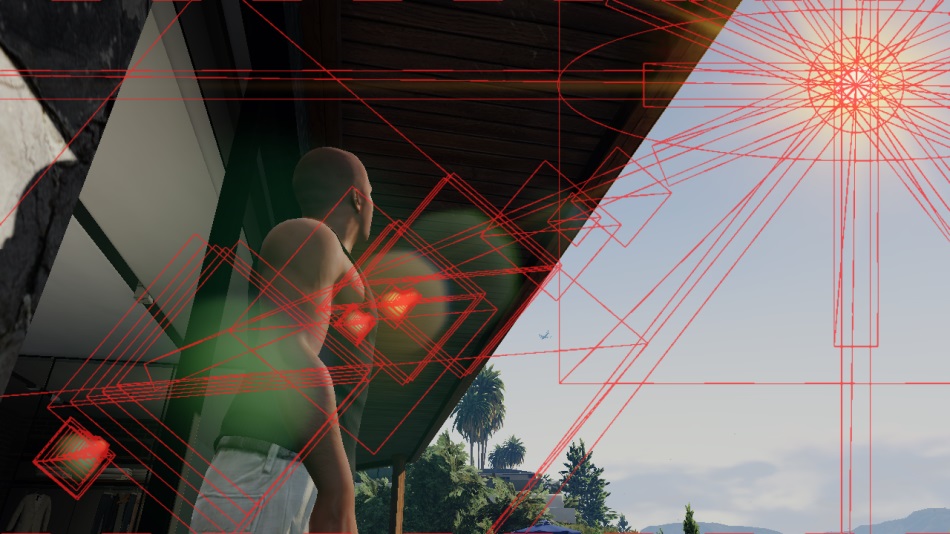 There are several sprites the engine uses to simulate different lens artifacts: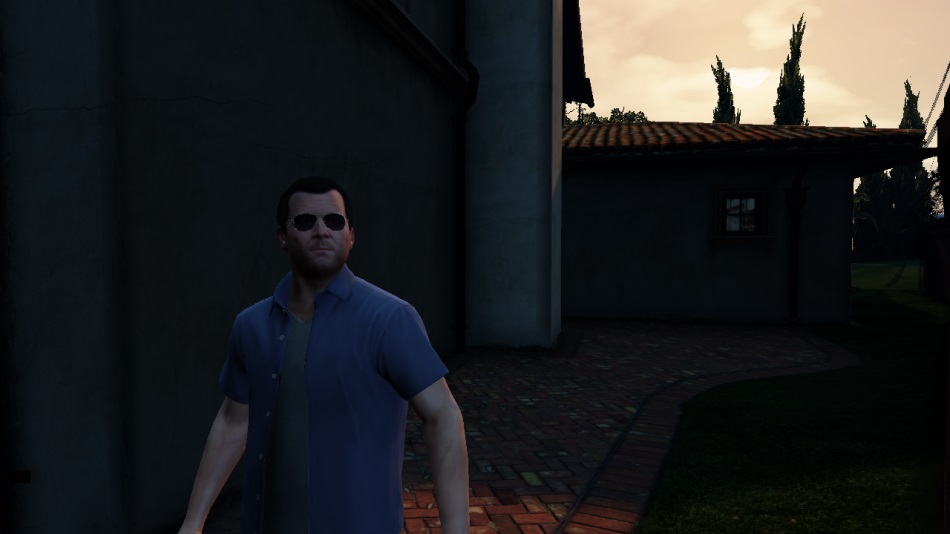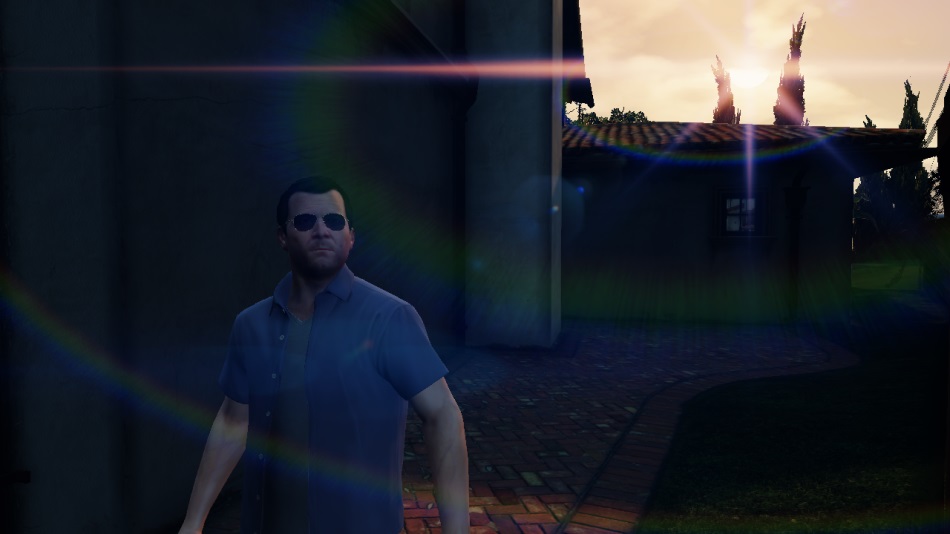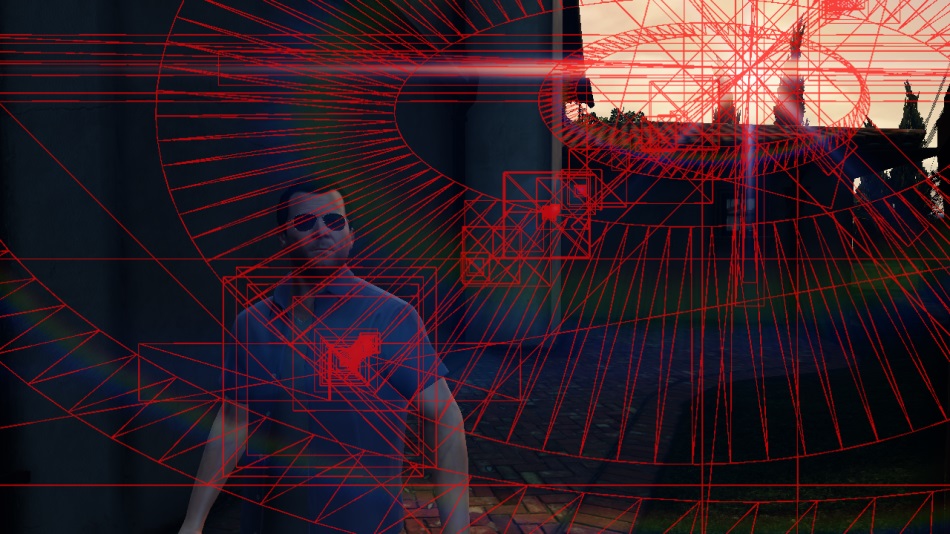 GTA V is all about the attention to details, and lens flares are no exception: their size is proportional to the aperture of the camera. So if you suddenly look towards the sun, the lens flares are big at first, but then as the aperture narrows to lower the exposure the lens flares become smaller too. The animation below illustrates the phenomenon.
Another nice detail: if you switch to the first-person view, there are barely any lens-flares visible, because we are now seeing through human eyes, not through a camera anymore.