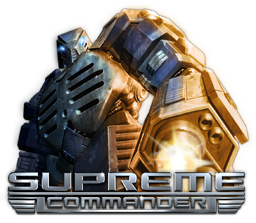 Total Annihilation has a special place in my heart since it was the very first RTS I played; it was with Command & Conquer and Starcraft one of the best RTS released in the late 90's.
10 years later – in 2007 – its successor was released: Supreme Commander.
With Chris Taylor as the designer, Jonathan Mavor in charge of the engine programming and Jeremy Soule as the music composer (some of the main figures behind the original Total Annihilation), the expectations of the fans were very high.
Supreme Commander turned out to be highly praised by critics and players, with nice features like the "strategic zoom" or physically realistic ballistic.
So let's see how Moho, the engine powering SupCom, renders a frame of the game!
Since RenderDoc doesn't support DirectX 9 games, reverse-engineering was done with the good old PIX.
Terrain Structure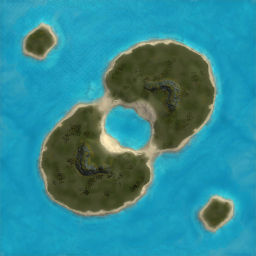 Before we dig into the frame rendering, it's important to first talk about how terrains are built in SupCom and which technique is used.
Here is an overview of "Finn's Revenge", a 1 versus 1 map.
On the left is a top-view of the entire map like it appears in-game on the mini-map.
Below is the same map viewed from another angle: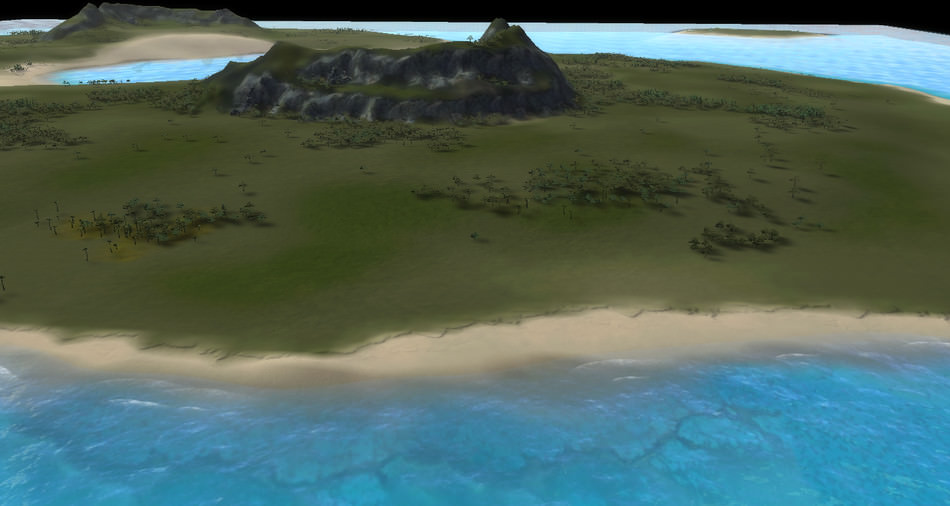 First the geometry of the terrain is calculated from an heightmap.
The heightmap describes the elevation of the terrain. A white color represents a high altitude and a dark one a low altitude.
For our map, a 513x513 single-channel image is used, it represents a terrain of 10x10 km in-game. SupCom supports much larger maps, up to 81x81 km.
So we have a mesh which represents our terrain.
Then the game applies an albedo texture combined with a normal texture to cover all these polygons.
For each map the sea level is also specified so the game modulates the albedo color of the pixels under the sea surface to give them a blue tint.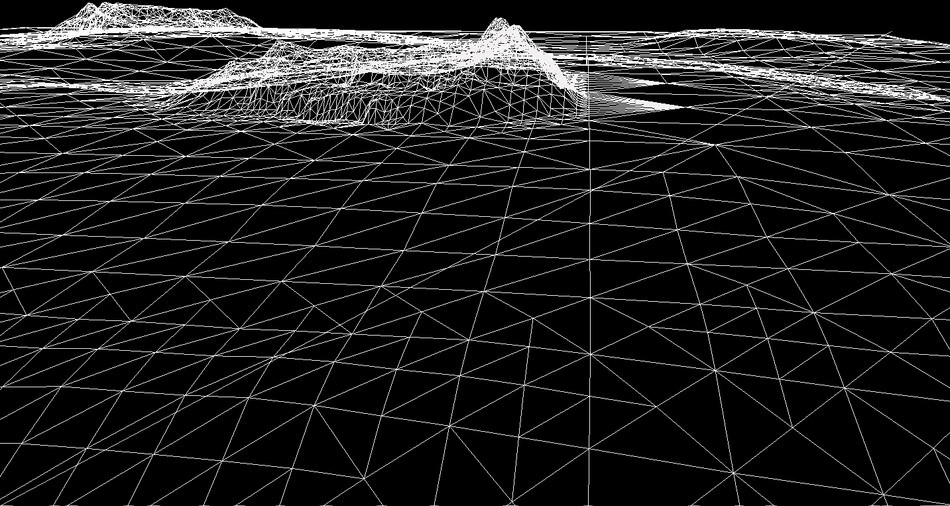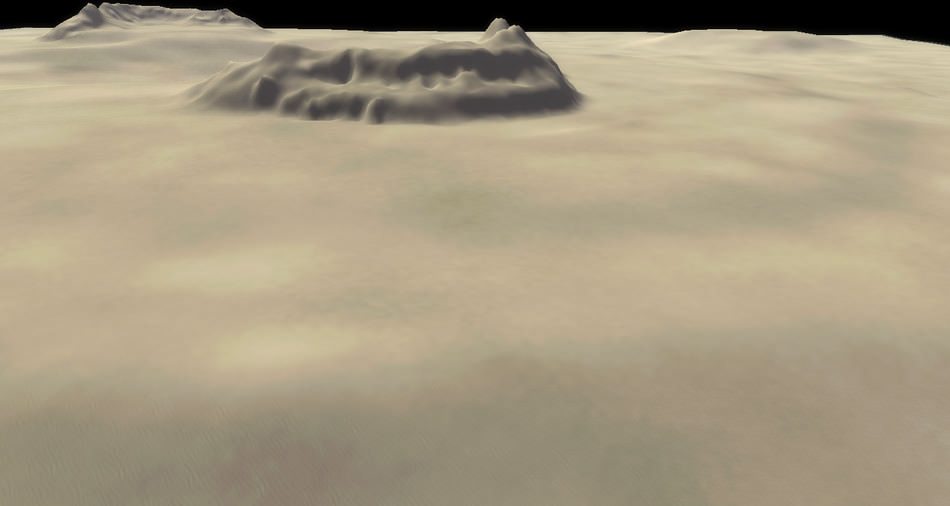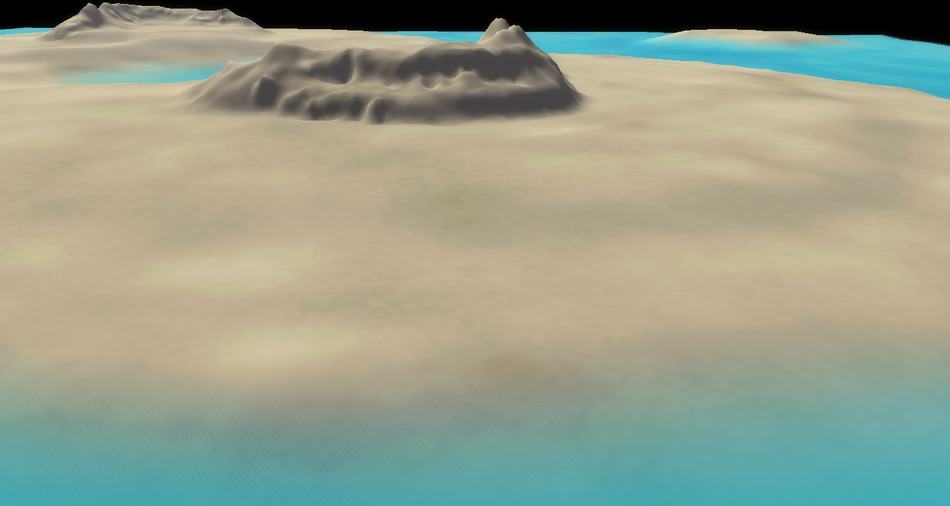 Okay so having altitude-based texturing is nice, but it gets limiting quite quickly.
How do we add more details and variations to our map?